Football is known to be one of the biggest sport in the world. More than 170 Countries of this world plays the beautiful game of Football. But only some countries from Europe and South America have successfully mastered the game. People from different countries love to see their country playing the game at the very top level. Countries like Brazil, Argentina, Portugal, Germany, France, Spain are some countries which are at the top of the table.
There are many Asian Countries who are also playing at the top level. Countries such as Japan, South Korea, Iran, Australia etc. are some Asian countries which are competing with those great teams. But some countries have come up in the recent times which can be considered as the next Football powerhouse. One such country is India.
India as a Footballing Nation
A country with billions of population follows one major game cricket. We can say that Cricket is a the main game of India. Every kid in India dreams about being a cricketer and represent their country. Hardly any of them dreams about any other sport than cricket. Yet football is growing slowly in India. With the introduction of the Indian Super League, Football in India has grown into a next level. Earlier players of Indian National football team used to selected from football dominant states like the North Eastern States and other states like West Bengal, Goa and Kerala. Now with the development of Football in India, players from all over India are getting selected for a higher level of Football.
Over the last 10 years, India has developed into a footballing powerhouse in Asia. With the level of competition in AFC Asia Cup, India can grow its ranks in the world football. Teams like Iran, South Korea, Japan, Australia and China are some countries which dominates the AFC Asia Cup league. India playing and competing against such countries can only help them in improving their game.
Present Indian Football Team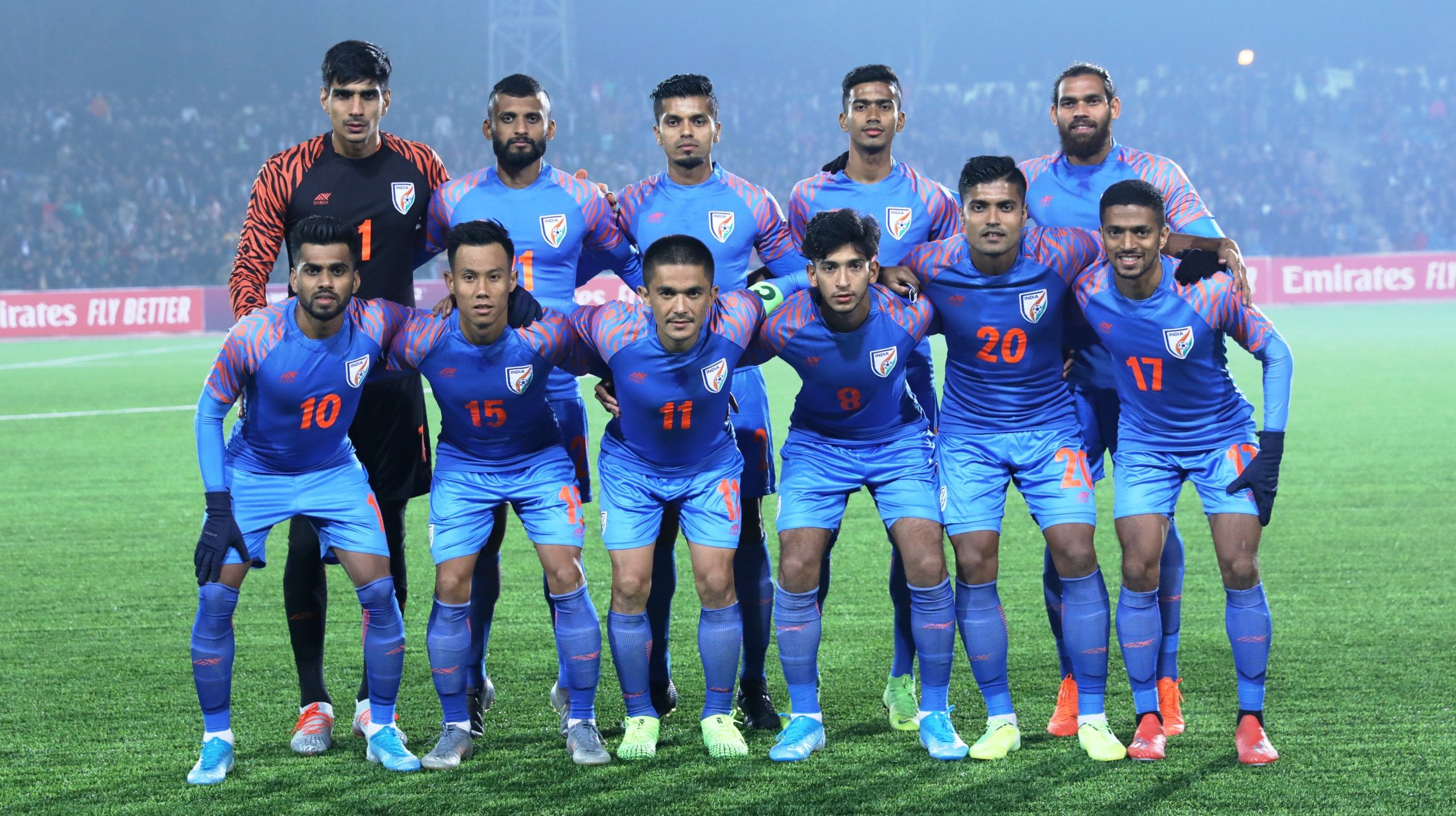 Indian national Football team has some great players who are representing India in the international level. Some of the players playing for the Indian National Football team are Sunil Chhetri (captain), Gurpreet Singh Sandhu (vice-captain), Subhashish Bose, Udanta Singh etc. and many others. With Sunil Chhetri being the most experienced and best player of the team, he is leading Indian National Football team from the front to its march to become the best in Asia. The present Indian National Football team has a mixture of experience and young blood ready to serve the nation. Indian Football fans from past few decades are eagerly waiting to see India qualify for the most prestigious FIFA World Cup. The present Indian Squad are regularly active with the game as they different leagues in India such as the Indian Super League and I-League. These active participation in the leagues helps them to stay in the shape and confidence to represent India at the big stage whenever needed.
Hope of Playing the FIFA World Cup
The dream of every Indian Football fan is to see India playing the World Cup. It won't be right if I say that India will pay the FIFA World Cup in the coming years but it is sure that India will surely play the FIFA World Cup someday. Indian football has developed massively and it is sure that in the coming years, India will have a dominant team which can compete with World Cup level nations like Brazil, France, Germany, Italy etc.
According to many reports, India once qualified for the World Cup after Indian independence in 1947. In the 1950 World Cup when Indonesia and Myanmar withdrew themselves from the World Cup, India had their chance to play for the 1950 World Cup. Back then, All India Football Federation weren't financially strong to send the players to Brazil to participate in the World Cup. All the expenses starting from air tickets, fooding, lodging and equipments for the players costed them a good amount of money which at that point of time was unable to bear.
Secondly, it was said that during those times, Indian football players used to play football barefoot which wasn't allowed in major tournaments like World Cup. Football in India was introduced by the British people ruling India at that time. And according to the rules set by the British, Indian people weren't allowed to play with them. This came up as a revolution among the Indians and they started playing the game of football barefoot. This continued after Independence too. The players of the Indian national Football team started to wear boots to play football somewhere in the year 1954. Since then, Indian National Football team is playing with boots but failed to qualify for every FIFA World Cup held after 1950.